PRANKS FOR SALE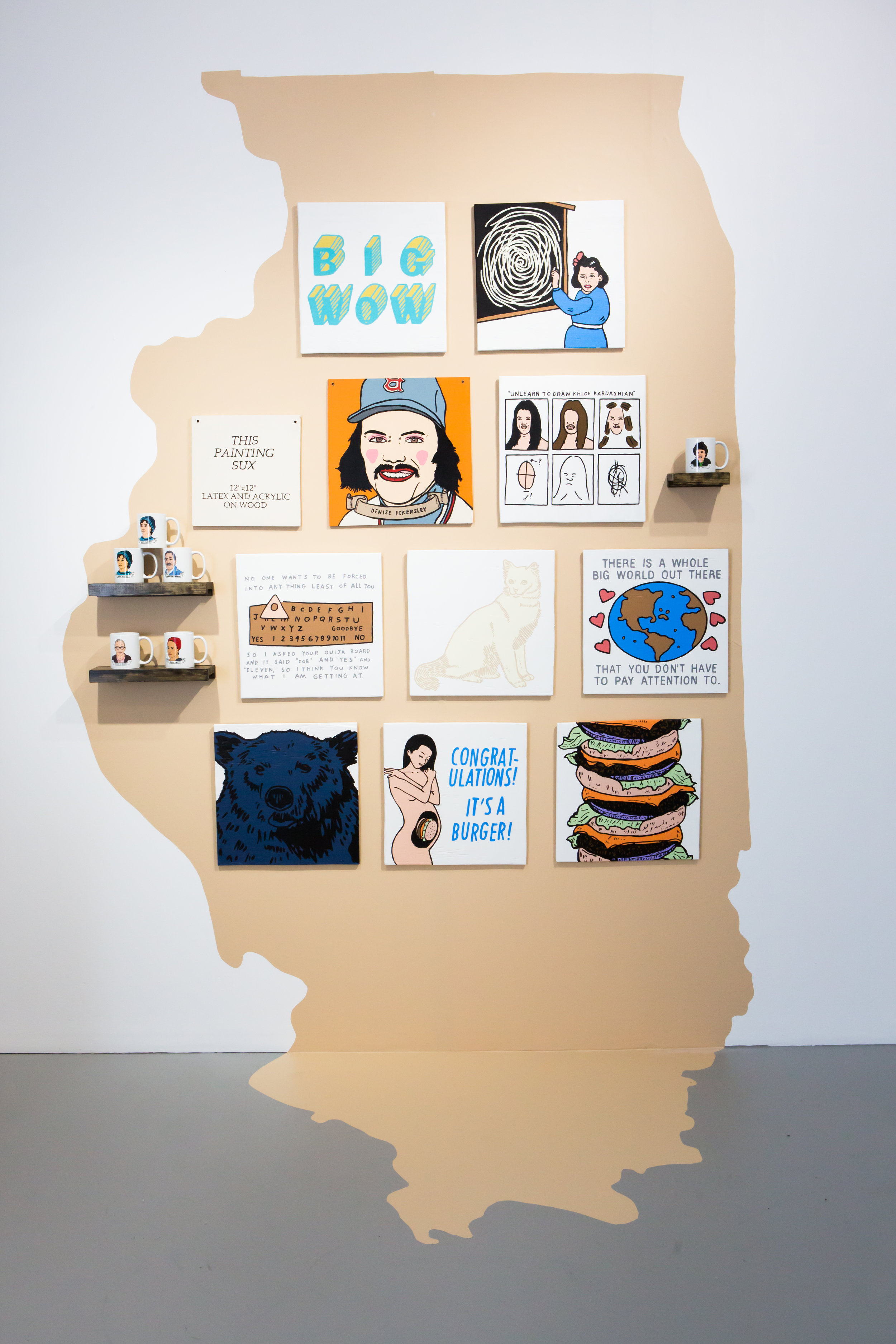 I first met Derek Erdman in Seattle. We were two midwesterners who briefly transplanted there. I always kept up with what Derek was doing (so many of us do) because to me he's the best prank artist I've ever met. Derek walks a thin line between antics and art.
And he knows how to package things. He's had several lines of free or low-cost services including free drawings of Carol Channing, a free psychic hotline, "revenge raps" from Rap Master Maurice, burger bombs (a rancid burger mailed to a enemy), and even advertises his services as a free notary public (often in exchange for snacks).
Some of Derek's more notable pranks include an unauthorized screening of the movie Singles at the house it was filmed at in Seattle, and reincarnating the Evil Grimace character without permission of the McDonald's Corporation.
Derek uses controversial social media stunts to spread his creations, drawing both positive and negative attention to his work. Derek's How To Grab A Pussy instructional comic was used as signage and t-shirts during women's protests, and raised funds for women's shelters.
Conversely his Congratulations It's a Burger painting was regularly ripped off on Zazzle, Etsy and other web-to-print sites. I included a smattering of his works in the Culture Hustlers exhibition to talk about intellectual property issues for artists.
VIDEO SHORT
Stay tuned for the Culture Hustlers docu-short, meanwhile enjoy this one from ArtZone!
PODCAST
Stay tuned for the Culture Hustlers podcast, meanwhile enjoy this one from SubPop!