TIL DEATH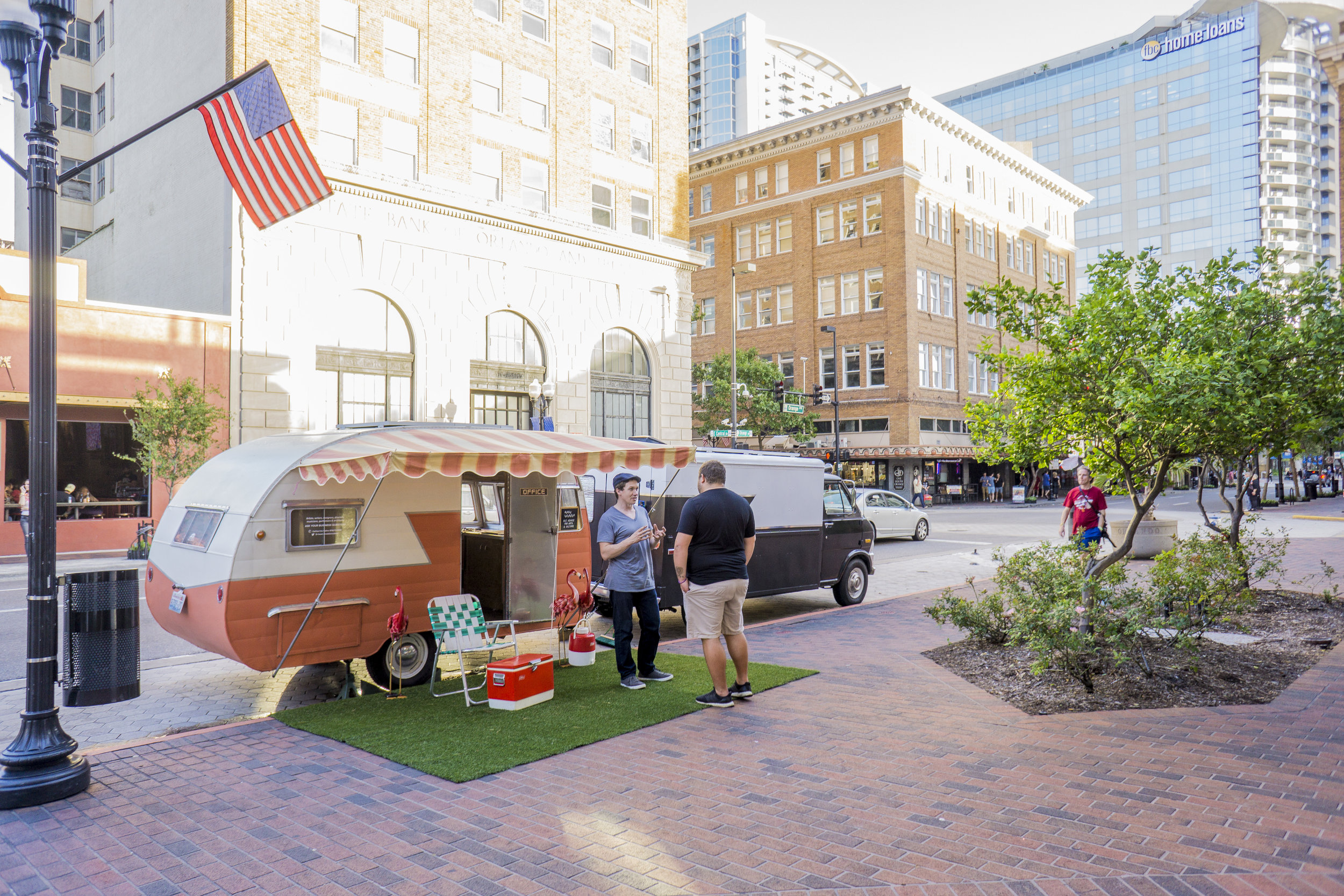 I'd just rolled up in Orlando for the Art in Odd Places downtown. I drove 3,000 miles from Boston in just 48 hours and after the first day in the Mobile Incubator I napped in the back of the ambulance. I must have been out for a few hours because when I woke up there was a EDM festival happening around me. I was now barricaded in downtown Orlando on a Friday night. I was the only one not in a costume…
But I managed to make the most of it.
Orlando has an amazing scene though most of the world knows this city for Disney and Universal, never know it's a healthy ecosystem for creators. One of the amazing duos I met here was Brittany Reagan and Clark Orr of Hellcats Inc, a high design product company that blends "just the right amount of Tough with a pinch of Sparkle".
They popped on by the Mobile Incubator in the Mills 50 District for an interview. The reason I love to interview co-founders together is because it shows the depth chart that's needed to make something spin fast. When you start up a business the saying is something like, "If you wanna have control, go it alone. But if you wanna go fast, get a partner".
So founder's fit is crucial. Yet Brittany and Clark already had their own things going. Brittany in apparel and Clark in graphic design. And now they're literally married in a joint venture, which is Hellcats Inc.
"As owners of individual businesses, we wanted to find a way to put our talents together and work on something new. Hellcats Inc. is a cross-section of our own styles, ideas, and tastes put into product form. It's a little dark, but not negative, and a little bit fun, but not overly cutesy."
That quote is exactly what it's like to have two creatives as co-founders. Both Brittany and Clark clearly think about their audience a lot but now they can brainstorm about it together, as an intersection of their talents and the people they are passionate about. Sounds hard right? I think it's a lot of letting go and staying loose.

They've also got some great advice on customer service, client terms, shipping policies, pricing structure. So if you're in design or merchandise, this ep is for you. And get ready for client war stories and tips on building brand.