MARFIAN CHRONICLES
Descending through the fossil reef known as the Guadalupe Mountains, we were going to Marfa, the land that would otherwise be unknown to the rest of the world had it not been for NYC artist Donald Judd's move here in the 70s. We'd been haulin ass from the otherworldliness of Roswell NM that morning, heading south across the border where the enchantment of New Mexico tucks into the desolate beauty of West Texas.
In small towns like Marfa, it's quickly assessed whether you're local or not. Would we be welcomed? Or would we be just another tourist? Another extraterrestrial escaped from Roswell?
At our first stop with the Chinati Foundation, we took your standard tour of "Hi we're artists here to see what Donald Judd did" kind of thing. We walked through the outdoor concrete sculptures and workmen buildings that house Judd's enormous designs. In 2006, the Judd Foundation sold 36 of his works, generating $20 million to preserve 16 of his existing works.
We also talked with the young staff of recent BFA grads, petting stray cats outside on their break, drawn here by legacy or the same wanderlust that brought Judd. Time moves slow here and who could blame Judd for wanting the West Texas pace, the expansive landscapes, and the freedoms of a significantly lower cost of living that any New York artist would envy.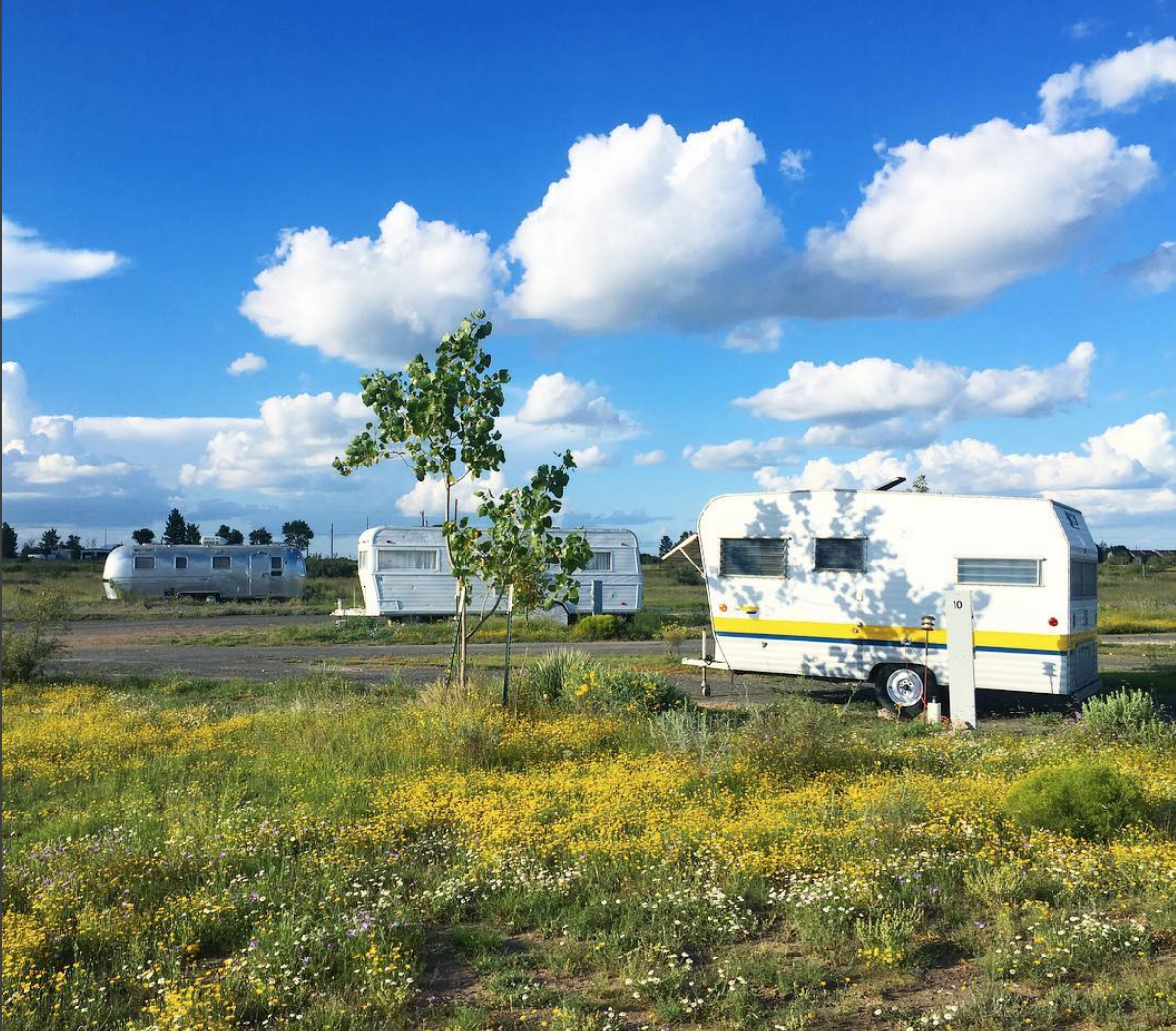 But the cost of living today ain't what it used to be. Instead, the costs associated with this place have stratified into different layers: art & cattle, white & hispanic. To be frank, the impressions of Marfa just can't settle into one singular place, and we wanted to see from an inside perspective that we probably wouldn't get from Chinati or Judd-town
We'd settled into the Tumble Inn RV Park for the night, where we found a flyer for "The REAL Tour of Marfa" with a local phone number. We called the number and signed up for the $20 tour for the following morning.
We met up with a gentlemen at the Presidio, the ornate county courthouse in the middle of the Marfa's charming town square. Our guide first took us up to the bell tower and told us the oral histories of this seemingly small town with big secrets.
"That green space over there is where the library used to be. The sheriff burned it down. He went to jail eventually, and that's the jail over there."
We climbed down the stairs to board our tour mobile, a beige Town & Country minivan. The first thing our guide offered to take us up to see was "the stupid Prada store", a selfie destination by the artist duo Elmgren & Dragset way outside of town. Our guide left his last couple out there, they thought you could just grab an Uber back to town. They were wrong.
Commissioned by Chinati for $120,000, the Prada Marfa is symbolic of everything what Marfa isn't and can never be. Tellingly, the fake storefront was immediately vandalized the night after it officially debuted. Six handbags and fourteen shoes (all right footed) were stolen. The thieves also spraypainted the word "Dumb" and "Dum Dum" onto the building. No one was ever caught, but the going legend has your typical "we don't take kindly to strangers" motif. But truth be told, Marfa and much of Texas has that southern style of hospitality mixed with the timelessness of the southwest.
And so I don't reckon the vandalism (or the divisions per se) has to do with outsiders, but to decry a certain type of money or influence that seeks to replace rather than enhance local culture. On the other side of town is a cinderblock shack branded with a Target logo, another symbol of what a small town in West Texas could never have.
After the tour, we were ready to head out of town when I discovered had a loose hitch. A local hardware store sent me to "Bird & Shorty's", a unmarked repair shop next to the Buns & Roses bakery up on Highway 90. When we got there we found five fully abled men sitting in wheelchairs drinking Bud Light at 2pm in the afternoon. When I asked if they could fix the hitch, they just said "we're done for the day" and handed me tools to fix it myself. I couldn't thread the busted bolt pattern, so I needed them to weld it on. They said okay but only if I had a beer with them, and they insisted that I couldn't pay them a dime.
My takeaway from Marfa is the same takeaway I have from other "art destinations" and "placemaking endeavors" in rural areas. There's more likely to be room for newcomers if you want to celebrate who and what's already here.