BULLET HOLES & BEE HIVES
In 2016, I was in full on existential crisis. I was working as a business consultant for non profit art orgs, and while I definitely was helping other people get their dreams off the ground, I wasn't flexing my own artistic and entrepreneurial nature at all. What I really wanted was to teach business to emerging and young artists and I wanted to travel… but those things seemed contradictory. Doesn't a teacher stay put? And artists kind of hate learning business right? So that seemed like a stupid idea. It seemed like I couldn't be fully myself and at the same time make money.
I honestly didn't have a clue what to do, and that's when I tend to put all my frustrations into a new project. I found a 60 year old camper trailer that I gutted and restored as a mobile office for myself. I had this vision that I could be a wandering teacher, helping artists learn business though I didn't know how that could ever support me.
When I finished with the trailer, I showed it to my friends. And everyone my age said "Why spend all this time? How will this possibly make money? Get a real job." But when I showed my trailer to people who were older than me, they loved it. They said "You have to go do this. Travel and talk to artists. Because when you get to my age, you'll regret all the things you didn't do".
So I quit and I took a 14,000 mile voyage in a big circle around the US for 3 months, talking to every artist, designer, writer, performer and maker I could. Everyday I listened to what life was really like for artists in the trenches. Hearing stories that never make the front page or go viral, but true stories of being in the trenches, hustling and grinding out a living as an artist.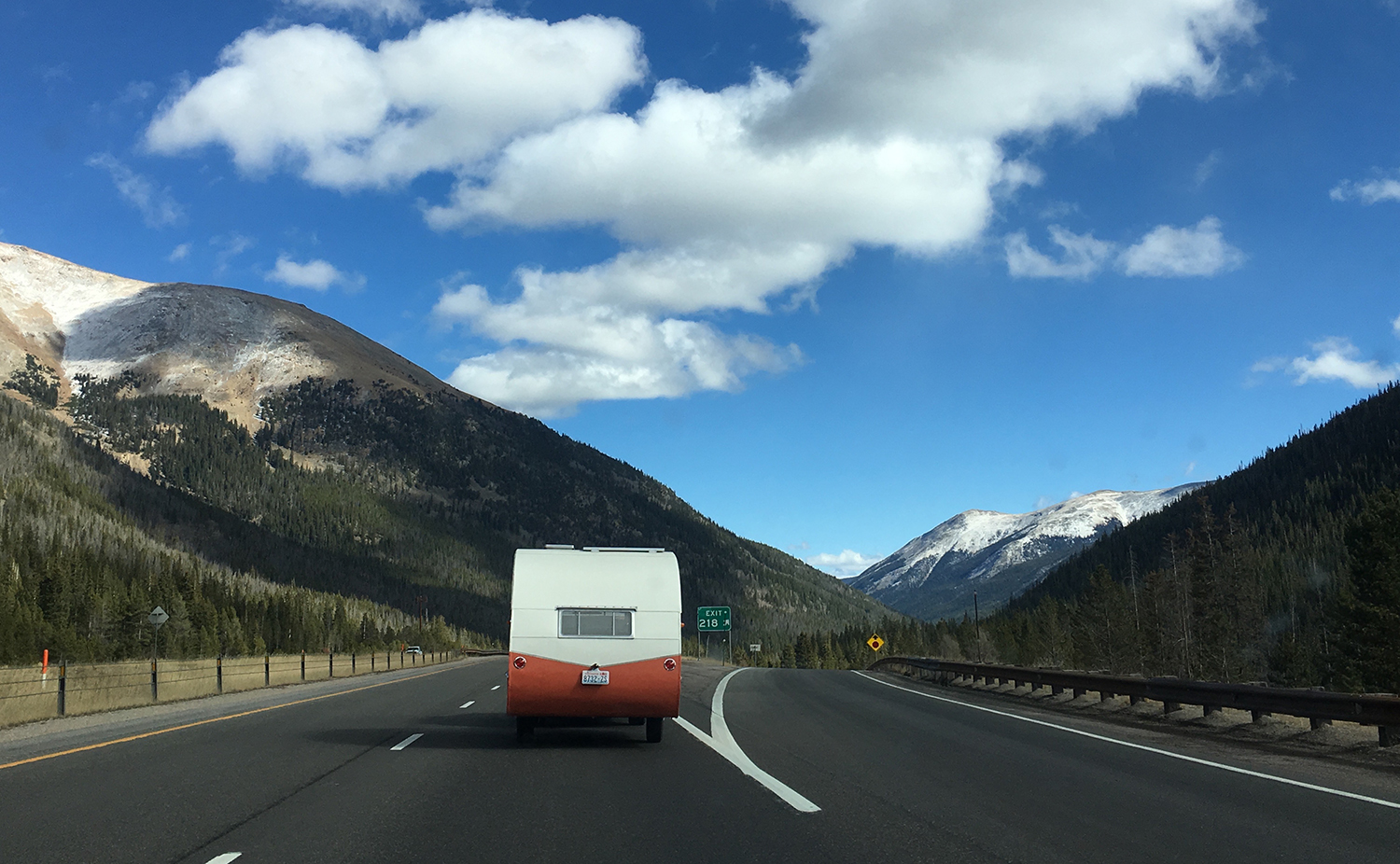 When I got home from that trip I was thoroughly and embarrassingly broke. And it got even worse... my phone, my laptop and my van all died the first week. Unsure of what to do, I applied and interviewed for a PhD. I figured if I didn't know what to do, maybe spending 5 years of my life and over $100,000 would help? Ugh. I was still willing to do anything if someone promised me "a path". I wasn't willing to accept that I had to create my own path.
One day I sat down with the president of an art college to get a recommendation for a doctoral program. He told me "Lucas don't do this. I know you and you'll never be able to teach the way you want to if you're employed at a college". He told me to innovate from the outside." Leaving that conversation, I realized that I wanted to teach artists better than I thought any college could. And I wanted to do it cheaper and with more fun. I wanted to teach business through art not through textbooks and lectures.
So I began to get honest with myself. I didn't want to work at an institution. And honestly, after that 3 month road trip, I wanted to keep traveling forever. A friend told me to apply to a residency to install my trailer as "public art", and host open office hours and give free business advice to artists. A crazy idea, but the jurors unanimously voted for it. Now I had a budget of $6,000 and other sponsors chipped in another $13,000 so I could launch my podcast, videos and travelogue.
So suddenly I was being paid to do something I'd never been paid to do before. I emailed a bunch more places and lined up a tour, and this time it paid. It wasn't easy but from that point on I knew who to reach out, and now I could pitch projects all across the US.
However, I didn't ask for enough money and ran out constantly. I learned how much money I needed. And I learned how valuable my time is. I saved up to buy an ambulance to tow the Mobile Incubator, but then one day my ambulance literally started on fire! While it only cost me a $300 part to fix, it stranded me for weeks. So I had to quit doing things that nobody cared about, and focus on doing things that really matter, even if I sucked at them and kind of hated them at first. The final revelation for me, was that if I maintained a great relationship with these campuses, cities and art centers, they would pay me to come back, which made my work so much more profitable than the first time around. I could finally support myself.
So that's where I'm at today. In a little over a year I went from unemployed, a broken laptop, broken phone, broken car, broken spirit, to doing a completely different thing with my life, fully self employed as a traveling teacher, and doing it my way, in the way that I know resonates best with artists. In that year, I took a journey that brought me to understand how to model myself not just as an authentic version of myself but also as a sustainable business. And so it is with every artist I meet. Sustaining ourselves is a journey not a destination
I recently finished a series of 12 Workbooks that gathered all the stories of artist's journeys to help artists find their unique business model.