Millions of artists, performers, designers, writers and makers are unsure how to turn their side hustle into a full time income. These 12 classes follow the true stories of full hustle artists on how they discovered their own unique business model. Each class is a small cohort, with visiting artists, documentaries & podcasts, live webinars, and one on one mentorship on an actionable step in a full business model.
At the end of your journey you'll have a full business plan.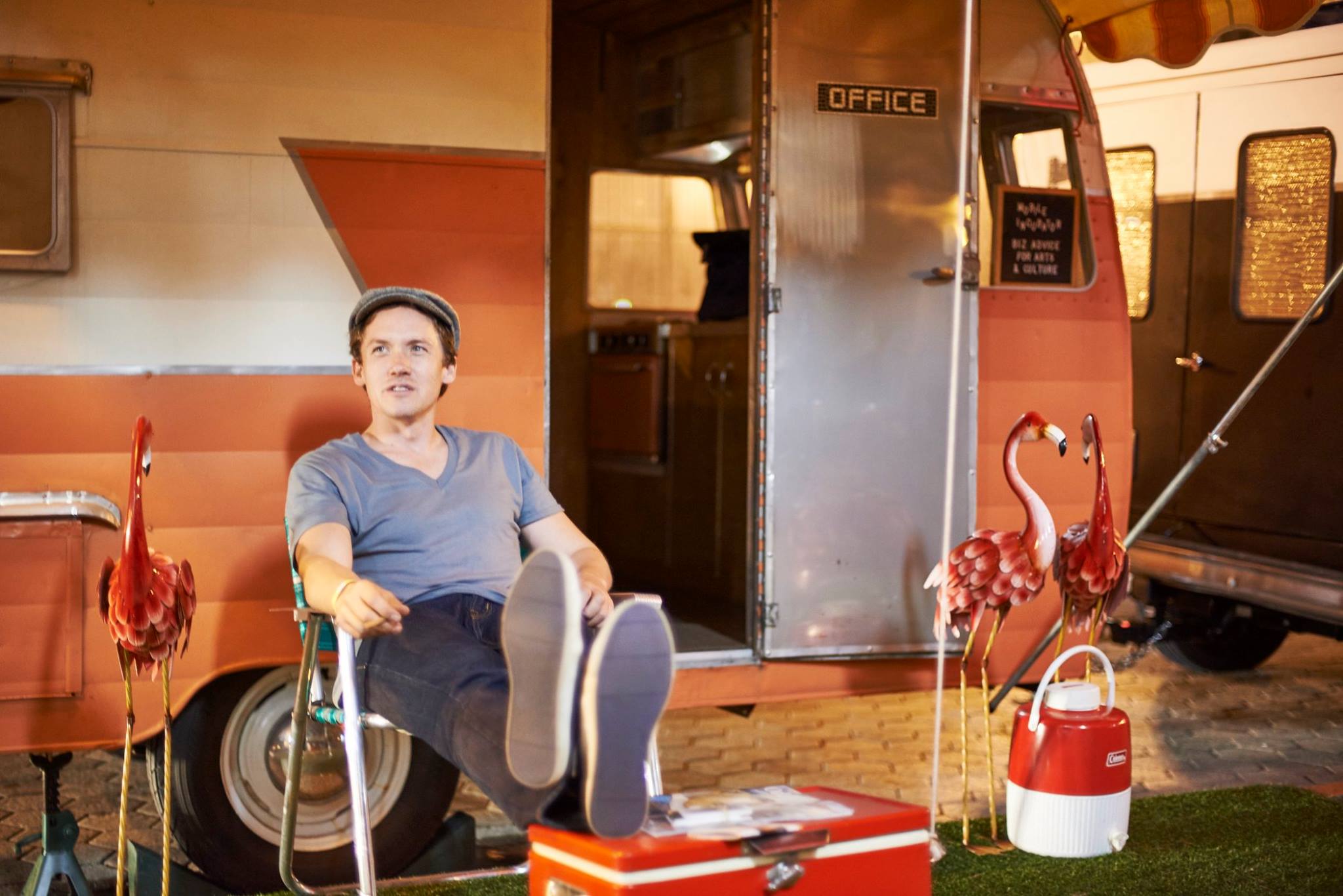 + What do I learn?
Each class teaches a different step in a full business model. I teach from 100% true stories of full hustle creators that I've met and then apply their strategy into your business model. For a full list of what's taught, click on the class links.
+ Who's in my class?
Each class is a focused cohort of 3-5 students from different industries (yes non artists too) from across the US. All innovation comes from hearing new perspectives, so I curate each cohort for diversity.
+ What does a typical week look like?
After the intro webinar, you'll have one week to digest one case study, take notes in the forum, and reflect on how it relates to your work in the next week's webinar. We'll do this for 3 case studies, so that's just over 3 weeks for the whole class. Test driving a course is just one case study.
+ What do I need?
You'll need a webcam, mic, internet connection, and a sense of adventure. Once you enroll, I'll send you a link to a lesson plan with all of the case studies, vocabulary, and tutorials.
+ What's the time commitment?
Each case study is approximately 45 minutes run time, but you should double that for digestion and taking notes. You're given all the case studies ahead of time, so you can front load them if you have a tumultuous schedule (I know the grind). You'll then prepare a 2 minute reflection on what you learned for each weekly webinar with me and your cohort.
+ What class should I take first?
Some of the topics are sequential and build on each other, but I designed the curriculum so you can start wherever you're at. I've also made a handy placement quiz to help you assess what would be most helpful!