SORRY, DO I KNOW YOU?
It feels like we're more disconnected than ever. We can instant message across the globe but we don't even know our own neighbors, our co-workers, our community leaders, and the people who make our day happen. We struggle to filter out authentic voices and have real human interactions. It seems like everything is measured, micro-managed and less than skin deep.
It's the quality of connection, not just the quantity, that matters. What happened to the lost art of talking to strangers?
"Vox pop" means "voice of the people". It's a method of storytelling that shows the diversity of opinion around common experiences. A "pop-up" is a moment or happening that brings new life and purpose to a space. Culture Hustlers combines "vox pop" into a "pop up" on an issue that matters most to you. A fun and engaging art installation draws in people to share their story, disclosing true feelings on an issue that you need surveyed.
BOSTON CENTER FOR THE ARTS
Boston MA | Feb - April 2018
Two months of fireside chats, open office hours, and a "Pink Slip Party" brought together the busy, bourgeois South End of Boston to talk about career switching across industries.
RINGLING COLLEGE OF ART & DESIGN
Sarasota FL | Dec 2019
An upcoming exhibition of unique business models with augmented reality, podcasts & documentaries to spark and record conversations on what happens when entering the working world.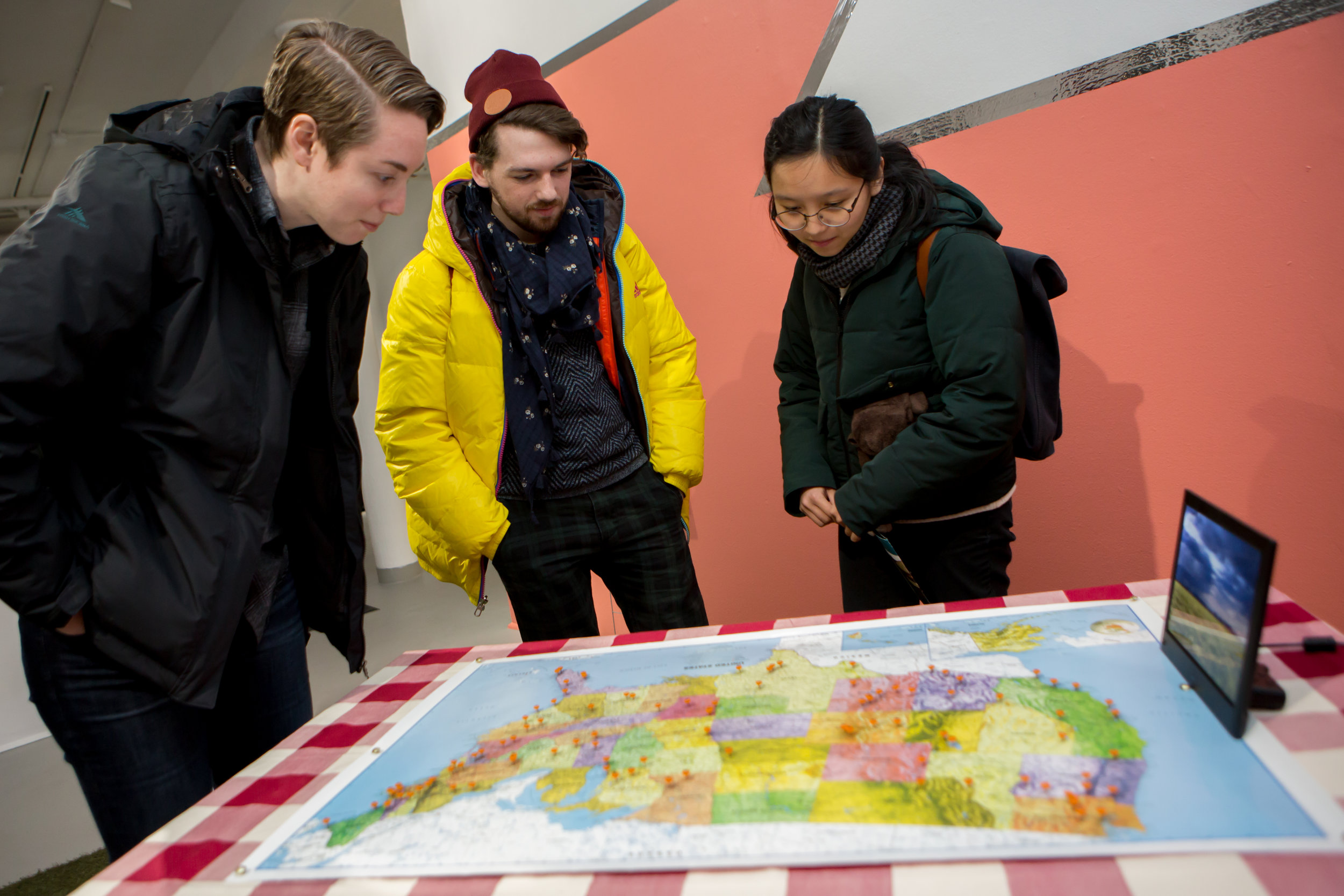 Beverly MA | May 10, 2018
Business students were still acclimating to their new building on campus when suddenly a picnic playground emerged in the center atrium, where they could share business advice with each other.
CURIOUS?
Jeff Robinson, Agent, jeff@culturehustlers.com
Lucas Spivey, Founder, lucas@culturehustlers.com